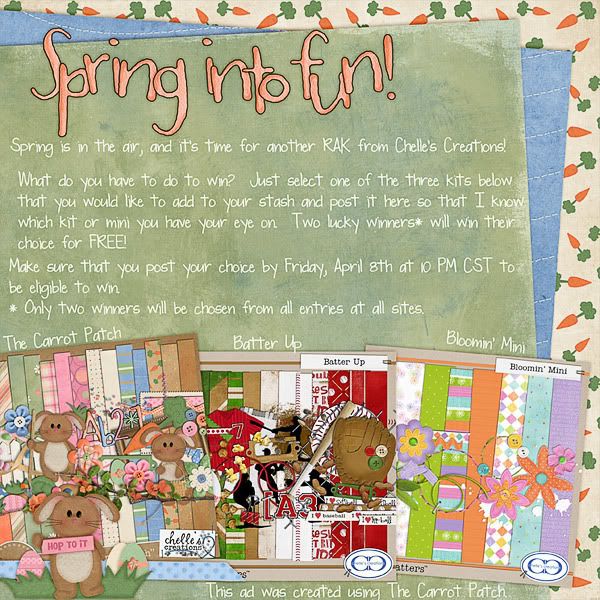 Hi everyone, Janine here again and it's time for another RAK from Chelle's Creations. I had such a great time seeing which kits you all were interested in with the last RAK we are doing another pick your favorite RAK this month.
What do you have to do to win? It's easy just post in the thread below which of the three kits Carrot Patch, Bloomin' Mini, or Batter Up you would like to have if you are chosen as the winner. You could be one of two lucky winners.**
This RAK will run until Friday April 8th so make sure to put your entries in before then. *
*Entries posted without choosing a kit will not be put into the draw.
**Only two entries for all the places the RAK is posted will be chosen as winners. Please only post in one spot.
Mr. Random has chosen RKSP and Jessicasweetnothings as the two winners for this month, thank you to everyone for playing and ladies be on the lookout in your PM box for your code to get your kit for free! Keep your eye out for another RAK from Chelle's Creations you never know when I'll be able to sneak another one in. ;)