Hello everyone,
Kayla aka keepscrappin here with a May desktop to help ya'll pretty up those 'puters. This month's desktop is made with 3 of Chelle's fantastic products.
And here's the freebie you've been waiting for: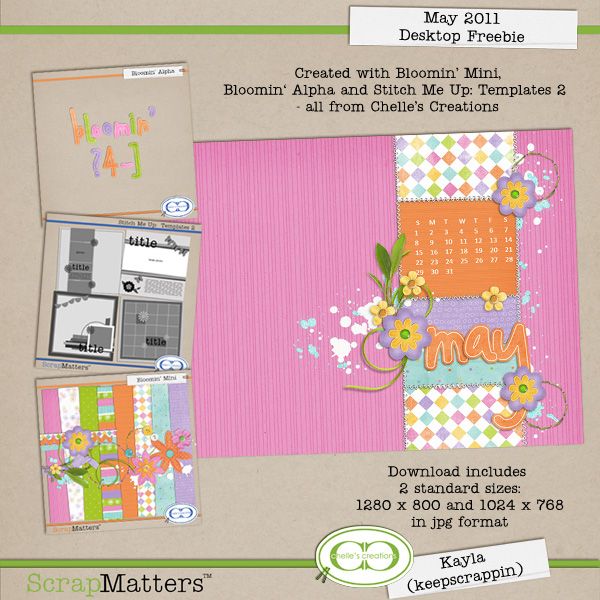 Download it
here
at box.net
Well that's it for today. Hope ya'll have a great one and as always keepscrappin'!