March madness is quickly approaching as is St. Patrick's Day!  This year is just flying by! I hope you enjoy the desktop we give out each month - let us know what kit you would like to see featured for April.
This months freebie uses the following products:
Tell Me More Kit (from the Tell Me More Journaling Class)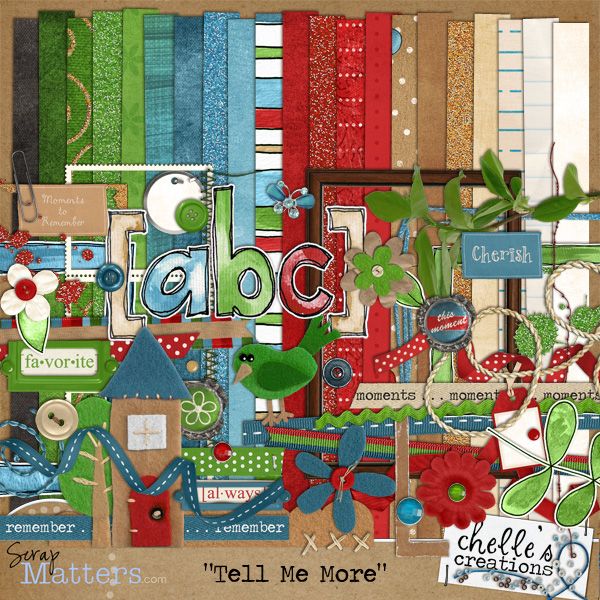 And here is the preview of the freebie!
DOWNLOAD HERE
Enjoy (and don't forget to leave some love)!  If you want to see other products from Chelle check out her store here. Don't forget to check out my store as well full of hybrid goodies here!