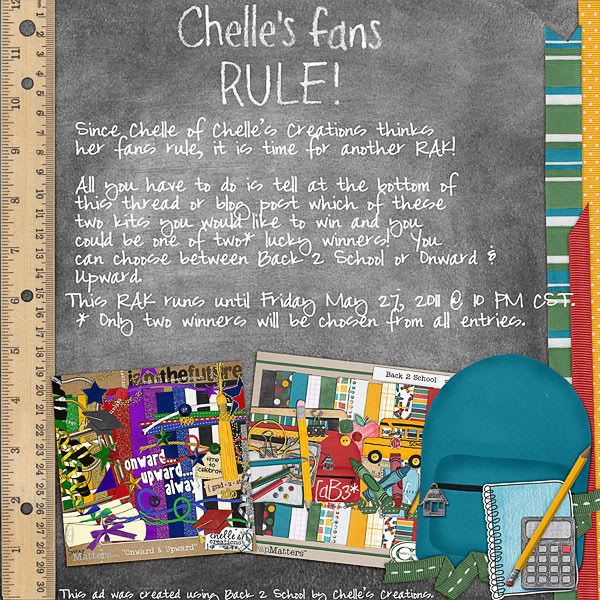 Hi everyone, Janine here again and it's time for another RAK from Chelle's Creations. Chelle thinks her fans RULE so we are doing a school themed pick your kit this month.
What do you have to do to win? It's easy just post below which of the two kits Onward and Upward or Back 2 School you would like to have if you are chosen as the winner. You could be one of two lucky winners.**
Here are larger views of the kits that you are chosing from:
This RAK will run until Friday May 27th @ 10 PM CST so make sure to put your entries in before then. *
*Entries posted without choosing a kit will not be put into the draw.
**Only two entries for all the places the RAK is posted will be chosen as winners. Please only post in one spot.
************** Winner Announcement********************
The winners chosen by Random.org are kater07 and shayna, congrats ladies stay tuned to your PM box for a code to get your goodies soon. Thank you everyone for playing along and keep your eyes peeled for another RAK from Chelle soon!
********* Winner Announcement********************