Toot, toot! So happy you are traveling the train! (Bet you are too with all these wonderful goodies!)
You should have arrived from
Suzanne's stop
One of my favorite summer memories was our trips to Downata Hot Springs. A couple times each summer after we finished milking the cows, we'd hop in the cars and head north to our favorite swimming pool. All of my aunts, uncles, cousins, and grandparents would go. I remember when I graduated from the kiddie slide to the super high metal slide. The warm water was perfect in the cool evening air. After a couple of hours we'd get dressed and the head to the picnic area for dinner: roasted hot dogs, red jello with bananas, baked beans and potato chips. We'd always fall asleep on the car ride home.
Downata has changed over the years, but we still enjoy a family trip up there at least once each summer.
And now here's your
freebie: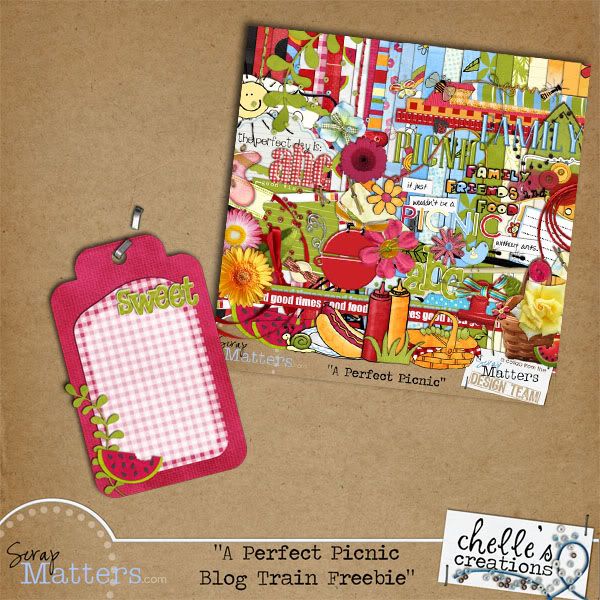 Toot! Toot! All aboard for your next stop:
Krisi
Bye Now!
P.S. If you get lost on the blog train, check the ScrapMatters Blog for a travel map.