The kids are back in school, the evenings are getting cooler, it's my favorite time of year: Fall. I just love apples. The smell of baking apple treats...YUM! We love to visit the pumpkin patch and get lost in the corn maze. In honor of all these fun things, I present:
Midnight Crow


It was so fun to create and even more fun to scrap with. Just look what the CT did:

I have a little freebie for you: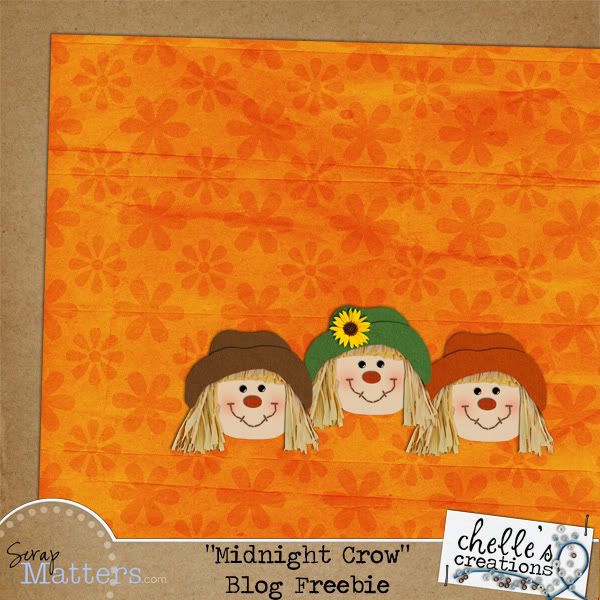 Enjoy your weekend!
--Chelle