This summer my dh and I were fortunate to be able to visit some historical sites in the Northeast. Although fourth of July kits can be used to scrap all my vacation pictures, I was looking for something specifically for American History sites. So I present:
History Lessons: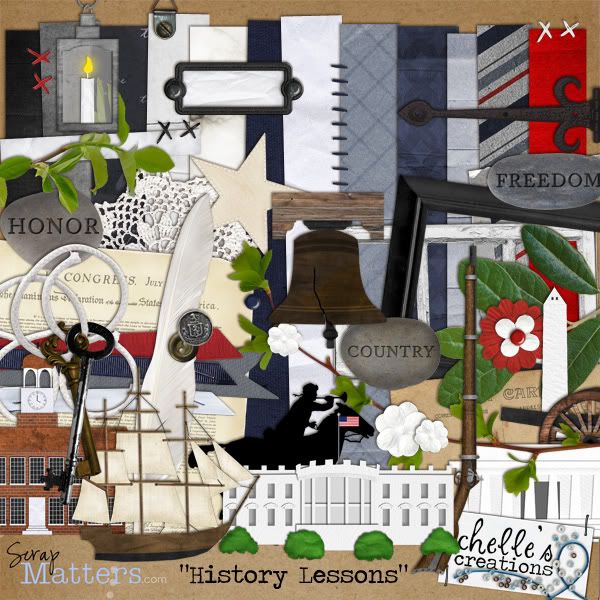 The papers and elements are GREAT for those historical site layouts, but as you can see (near the bottom) their are plenty of versatile elements and papers. Fiona used this kit for a wedding layout and Stacy used it to scrap her adorable, yet mischievous daughter. Here's some inspiration from the CT:
History Lessons is 20% off FRIDAY & SATURDAY only!
And I have more exciting news:
This week the CT has teamed up to bring you a week of QP daily downloads. We picked our favorite layouts from our favorite kits and turned them into free QP's for you. There will be one posted each day (starting today) for the next 7 days. Be sure to check back each day as the download links will only be available for 24 hours.
So here's the first QP by Breon:
(link has been removed)
This QP was created using
Half Moon Bay:

You Define Me:
There's a few splashes in there from
Make a Splash add-on:
And those edges are created with
The Cutting Edge Templates:

See you tomorrow!
--Chelle