It is time for Friday.  Which means New Releases!  And Chelle has some wonderful products this week.  First up is Let's Camp S'more Wordart:
Next is some Quickpages created by the Creative Team using Let's Camp S'more and On the Trail: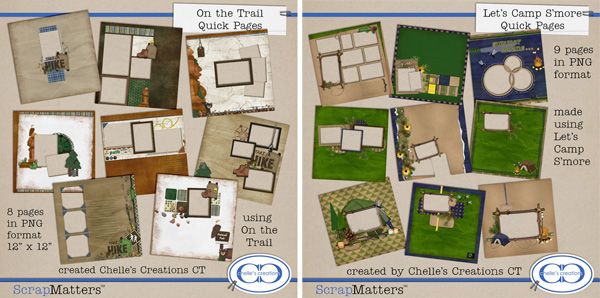 and a combination pack of both sets of quickpages called the Great Outdoors:
And this week only, if you purchase the Great Outdoors Quickpages, you will receive the Let's Camp S'more Wordart for free.
And here are a few pages from the CT using the wordart:
By Janine:
By Becca:
By Jan: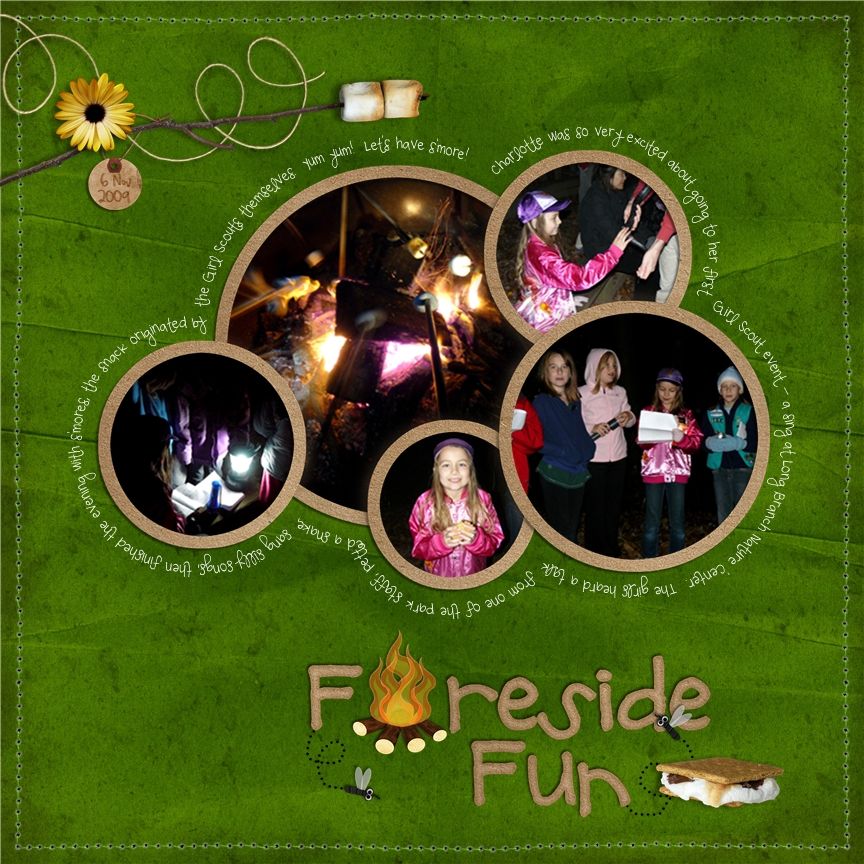 And some of the inspiration for the Quickpages:
By Janine:
By Fiona:
By Karen:
By Li:
And that is all I have for you!  But stay tuned.  There is alot that is going on next month and you don't want to miss a moment!