Hi everyone, Janine here with a game and a chance to win BIG with Chelle's Creations!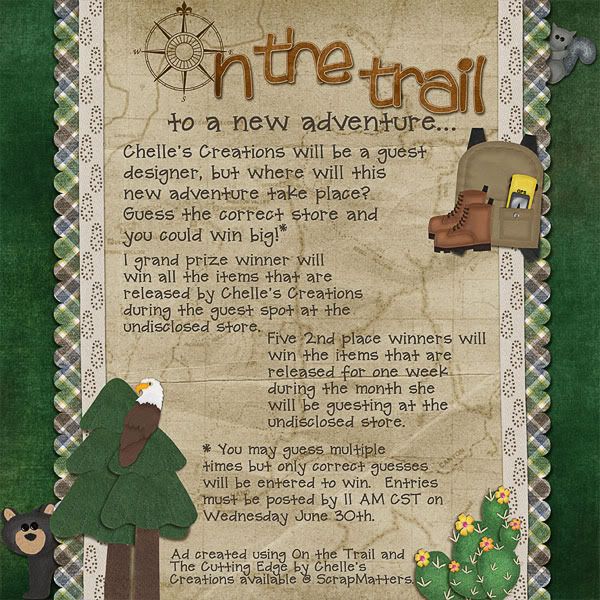 If you can't read the ad it says:
On the trail to a new adventure..
Chelle's Creations will be a guest designer, but where will this new adventure take place? Guess the correct store and you could win BIG!*
1 grand prize winner will win all the items that are released by Chelle's Creations
during the guest spot at the undisclosed store.
Five 2nd place winners will win the items that are released for one week
during the month she will be guesting at the undisclosed store
* You may guess multiple times but only correct guesses will be entered to win. Entries must be posted by 11 AM CST on Wednesday June 30th.
* Please note that it will not help to guess the same guess at multiple locations because each person with a correct guess will only be entered once.
Please check out Chelle's Store
HERE
to see the amazing things she creates, and take a look around the blog for freebies that go with many of Chelle's FANTASTIC products.
Good luck everyone, I will announce the winners on Thursday so post your guesses in the comments below and let the game BEGIN!