The NHL Stanley Cup playoffs ended last week, so in honor of our boys on ice I thought it would be fitting to highlight Chelle's awesome hockey kit "Penalty Box"!
And don't forget about the color-coordinated mini kits (*you get a coupon for one additional color coordinating mini kit with the purchase of "Penalty Box")!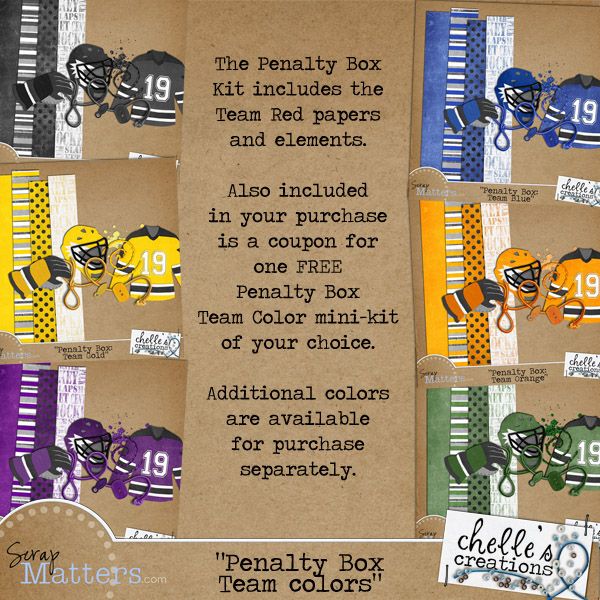 Sadly, the Stanley Cup ended with a loss for my Philadelphia Flyers, but there is always next season! Win or lose in my house…
Here are some other FAN pages found in the gallery at ScrapMatters.com:
Happy scrappin'!
Hugs,
Jami