Hello! It's Jenn here (jennschultz). I'm guesting for the month of December, and I get to share something special with you. A few months ago, my youngest daughter lost her first tooth. I couldn't wait to get my hands on a tooth kit to scrap those pages! Well, let me tell you, Chelle has the cutest tooth kit hands down, and trust me, I've seen them all! Her Pearly Whites has the most vibrant colors and the cutest elements out there! If you don't have it yet, I suggest you run to her store and get it!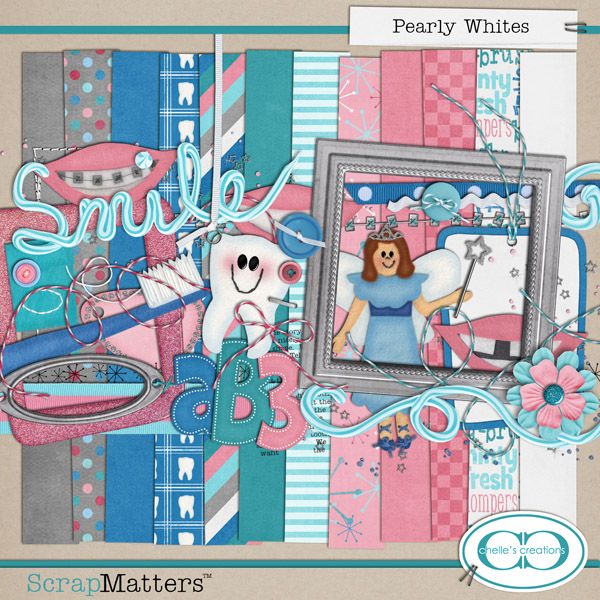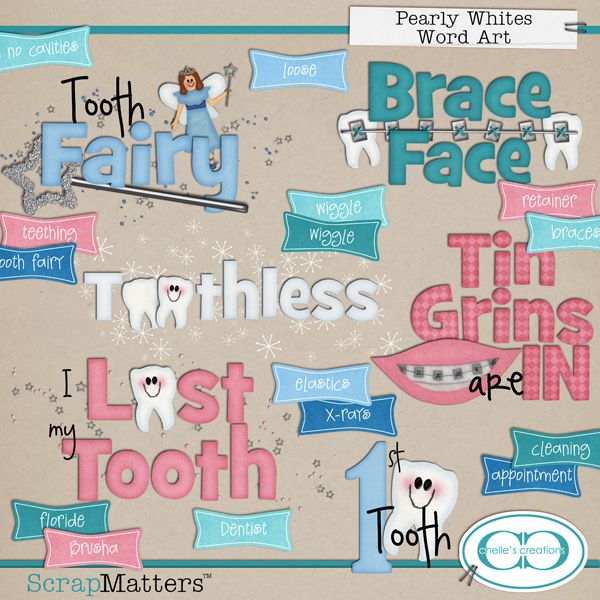 Images are linked to Chelle's
store
.
Here is the page that I made using this fabulous kit!
Isn't that fun? Hope you enjoyed this product flashback!