Boo! It is Alli here with Chelle's brand new kit...candy corn, ghosts, and an awesome alpha! What more could you want in a Halloween kit?
And look what Krisi did with this fun kit:

Even better you can get all those adorable candy wrappers
'FREE this weekend when you purchase Jeepers Creepers!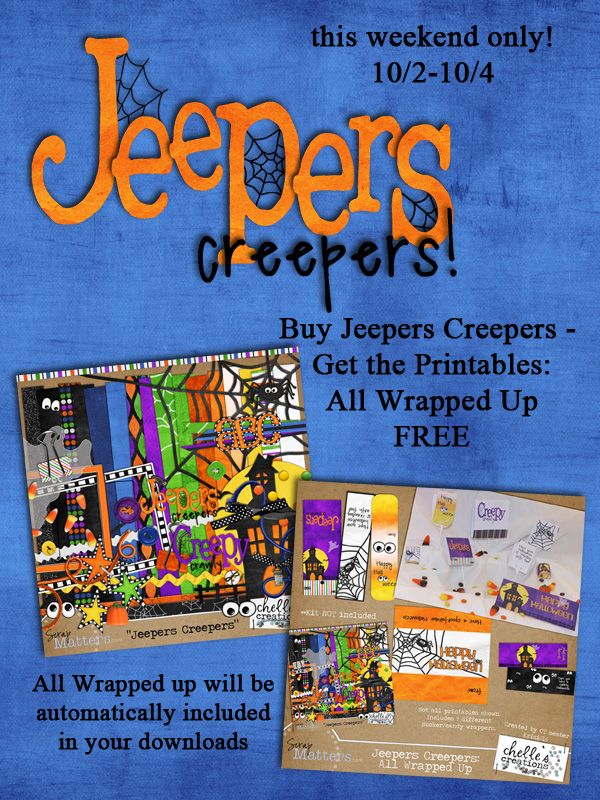 Here's some fabulous eye candy from the CT:
I can't wait to print those wrappers and decorate some festive candy to share with neighbors!