Hello and Happy New Years to all. Chelle has some wonderful new products for you. It is Day by Day and it is to help out with Project 365 layouts. There is a starter kit with papers, date elements, and wordart as well as a January mini kit made specifically for the month. Take a look!
And here is the great LOs the CT has made with them:
By Jill: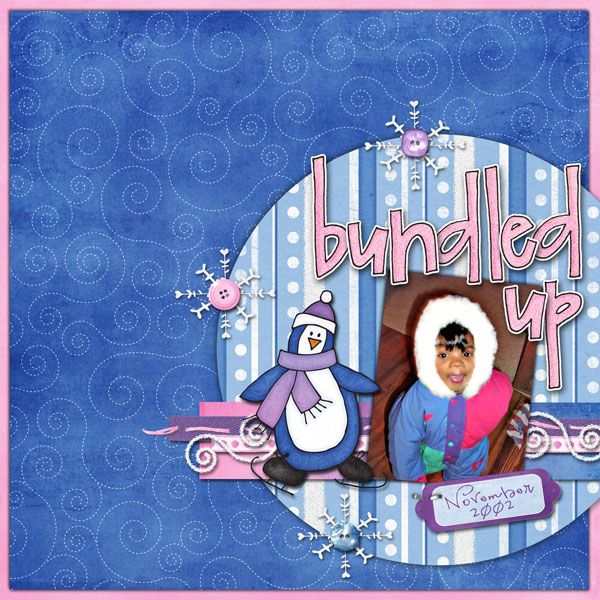 By Jen: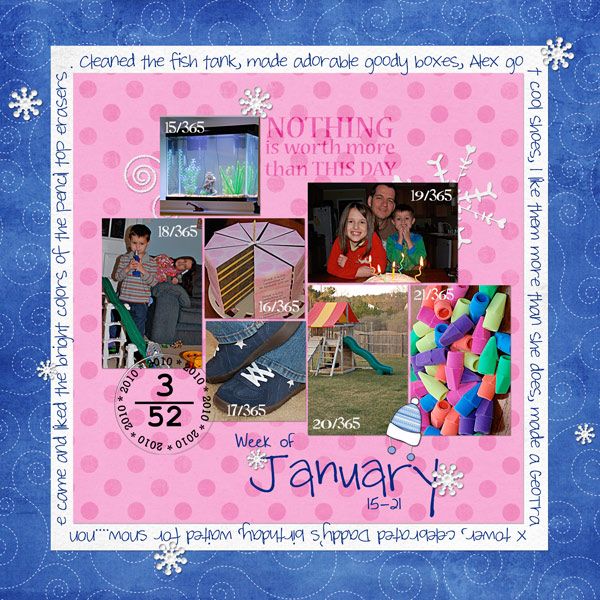 By Fiona:
By Janine: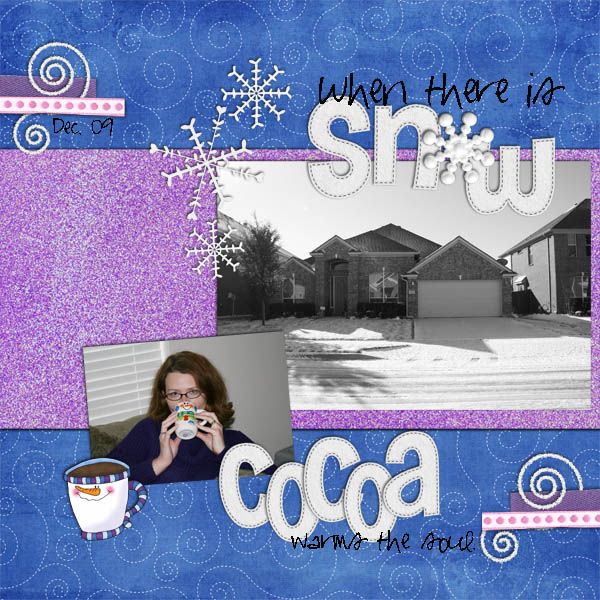 By Becca:
And there you go! Have a great weekend and don't forget to sign up for the Journaling class if you haven't done so already, it starts on the 4th. Take Care!