Hello out there! It's me, merchi (aka Karen) back with another product flashback! I know when I hear the word flashback, I think of something OLD...but we're going to take another look at one of Chelle's more recent kits that I absolutely LOVE LOVE LOVE!
We're going to look again at
Sew Crafty
, a collab Chelle did with Erica Zane:
This
WONDERFUL kit is available here
. Now let me tell you why I love it... for one thing it is all about crafts...handcrafts specifically. Knitting, crochet, sewing...even cross stitch or embroidery! I LOVE the pattern paper alpha, the feltie elements and the crochet flowers!
Here's a LO I did just this past week with this kit:
This one was about my dd and dgd when I taught them how to knit using the rhyme "In through the front door, around the back, out through the window, off jumps jack!" It worked perfectly for them to get the idea of what they needed to do to make a stitch.
Here's a close up of each side: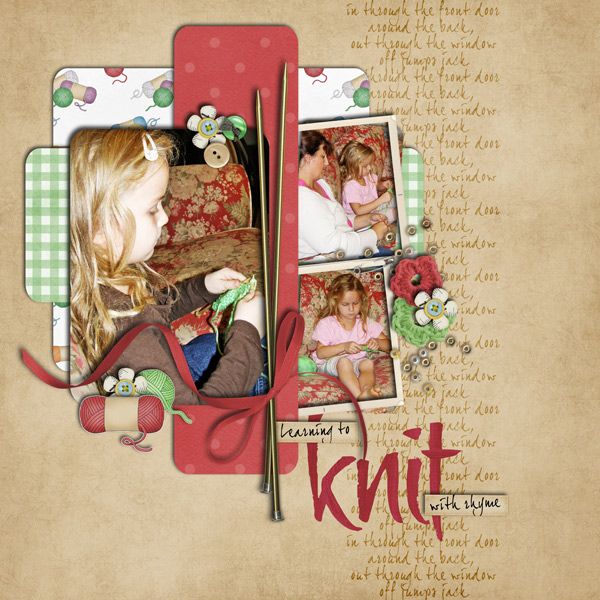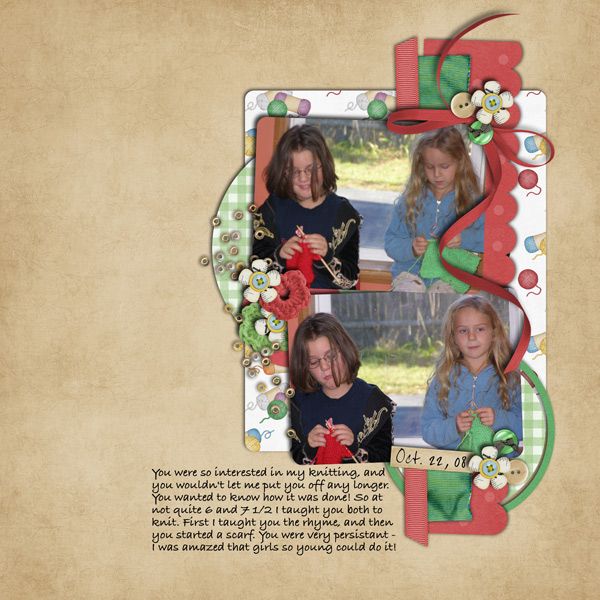 In case that isn't enough inspiration... here's a few more LOs to get you going...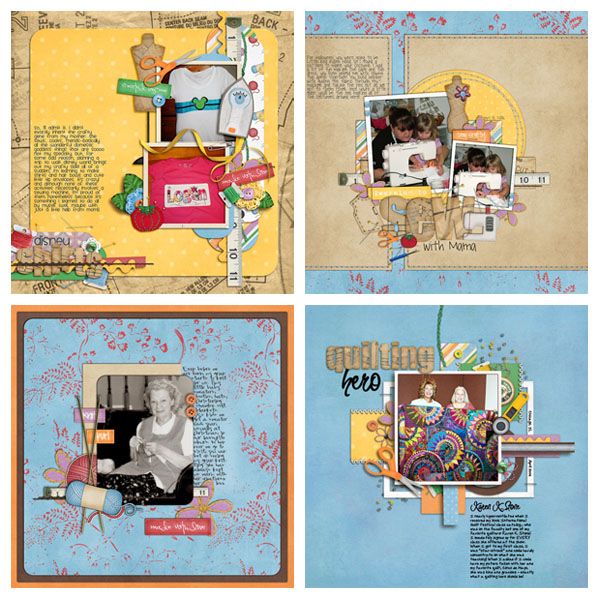 I hope you'll take some time to scrap your favorite craft today!
Blessings!
*Ü*
merchi