****BEEP*****BEEP*****BEEP****
It's time for a CT call! Check this out!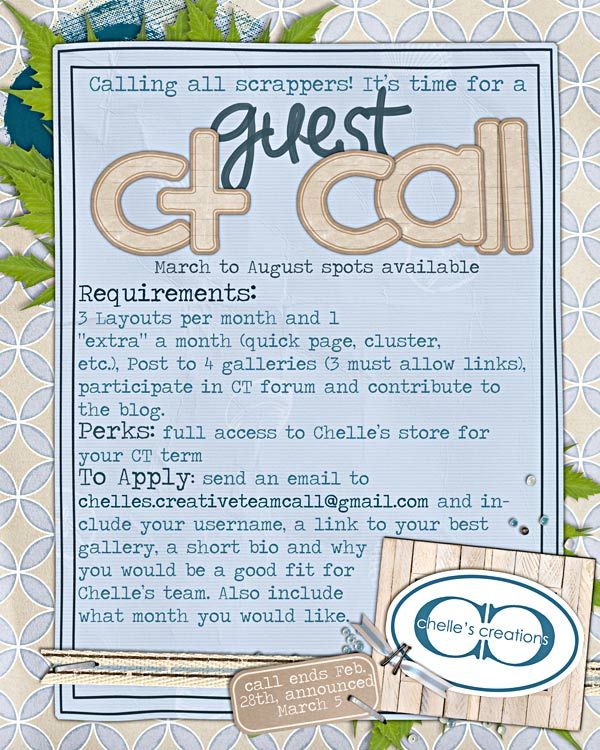 If you love Chelle's products, and would like to be on her CT (trust me, it's A-MAZ-ING), then send in your application today!
Call runs from February 21st to the 28th. Announced on March 5th! Hurry! We can't wait to see all the great applications!