Happy Tuesday everyone,
Kayla (keepscrappin) here with your Tuesday freebie fix from Chelle's Creations. Can you believe September is almost over and October will be here on Friday? Well I for one don't know where September went; but I want to be prepared for October. That's why I've made up a little desktop for us to pretty up our 'puters for the new month.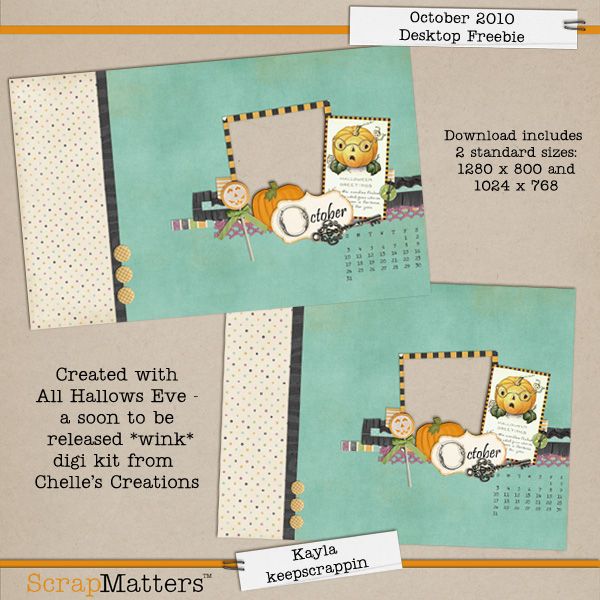 Download
here
Pssst..... It's made with a new Chelle's Creations kit that will be released on Friday at ScrapMatters, but our loyal blog readers can purchase it early
here
. shhhh.... it'll be our little secret. ;D Oh, and make sure to come back Friday for the full reveal and the matching blog freebie!
Take care and as always keepscrappin'
Kayla