Good day! Shanell here to give you a tutorial on how to post a LO in a designers' gallery with out using up your upload limit. Have you been denied an upload because you've reached your max for the day? I have and I know a few of my CTers have as well. Then we discovered this great trick. It allows you to upload all your LO's then go in and put them in other categories so you don't use up your limit.
I'm going to walk you through the process so we can all be uploading to
Chelle's Gallery
for love and spotlights.
First, upload your lo in your member gallery:
Once your LO is uploaded. Click on it. It will then give you another menu.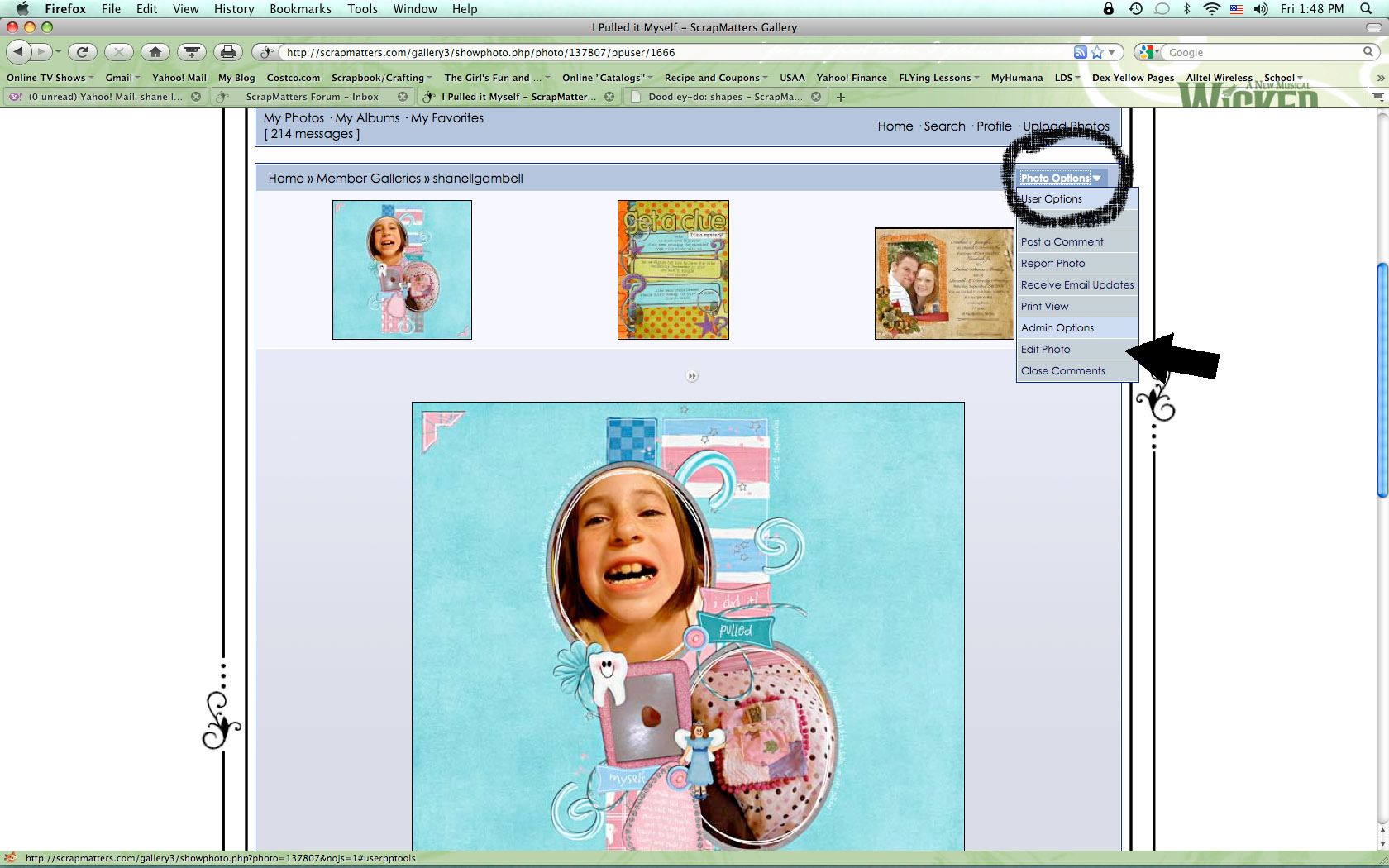 Click on Photo Option in the upper right hand corner and click on Edit.
From there it will take you back to an upload screen.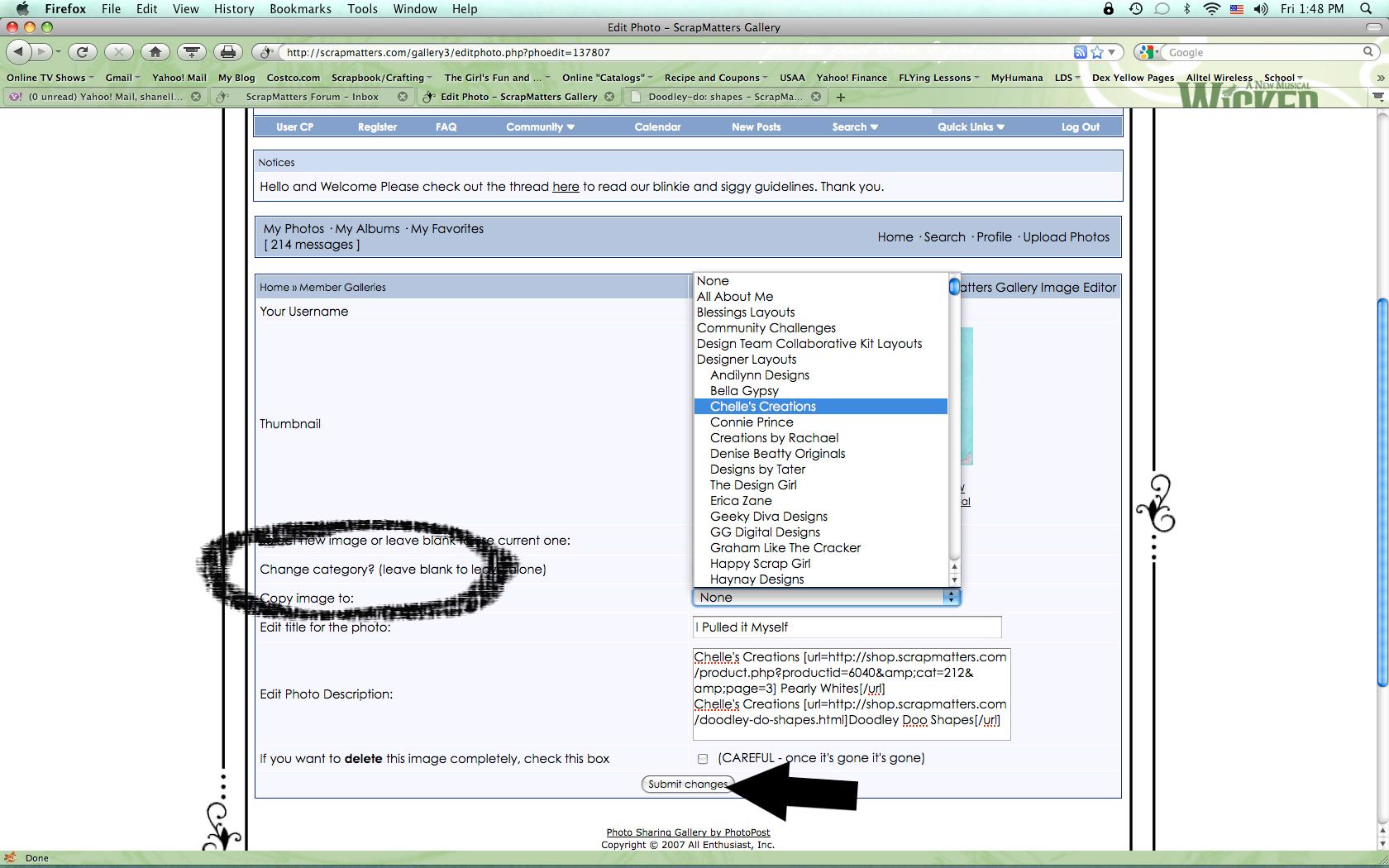 There will be a couple of pull down menus. Click on Chelle's Creations and it will put your LO in there as well as your personal gallery.
Now why do we want to do this? Well, because the CT is going to be perusing the gallery to leave love and you may be spotlighted on Chelle's Creations Blog!! Right here!! So, when you use Chelle's products, upload to her gallery and show it off!