Hello! Liz again. Showing you the great new release that Chelle has come up with. Did you guess it from the sneak from yesterday? Well, if you didn't, Chelle is releasing a cheerleading kit mini called Go! Fight! Win! that coordinates perfectly with her football kit. It comes in great colors and recolors beautifully:
And it's 20% off this weekend
(through Sunday)
Aren't those great. Perfect for High School, Junior High, and even Pop Warner! And for even extra oomph, use it with
Play The Game
:
And just take at look at the fabulous layouts that the CT came up with:
By Janine:



By Fiona:


By Jan: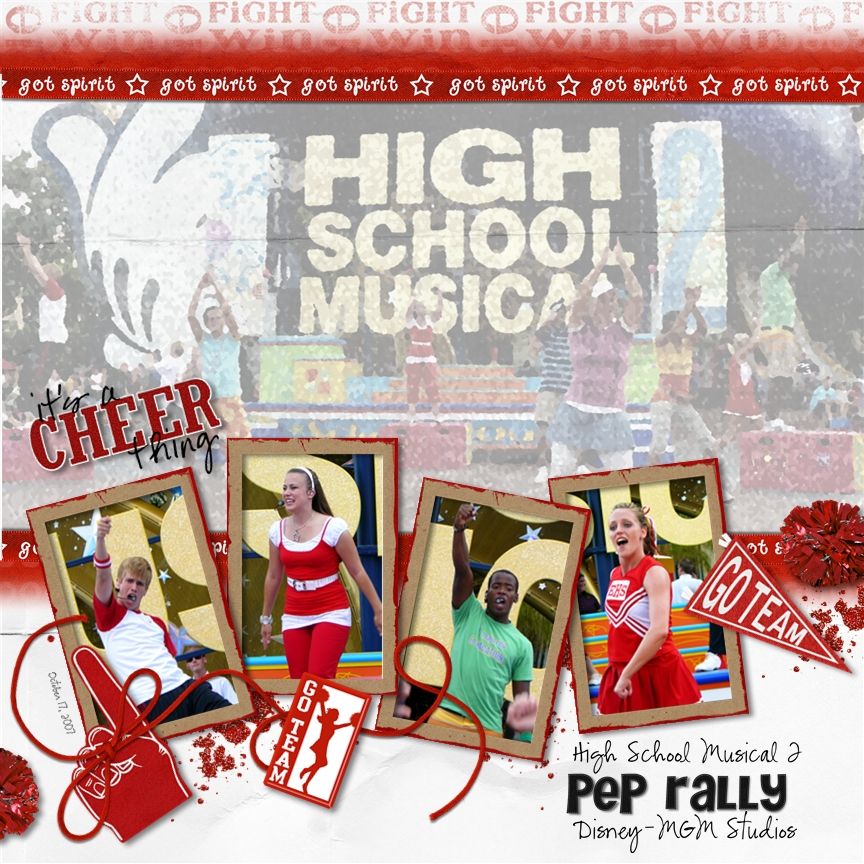 By Janine: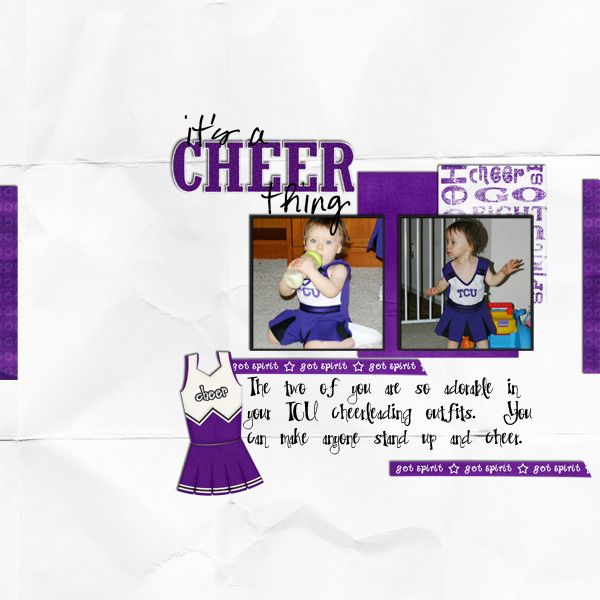 By Melissa: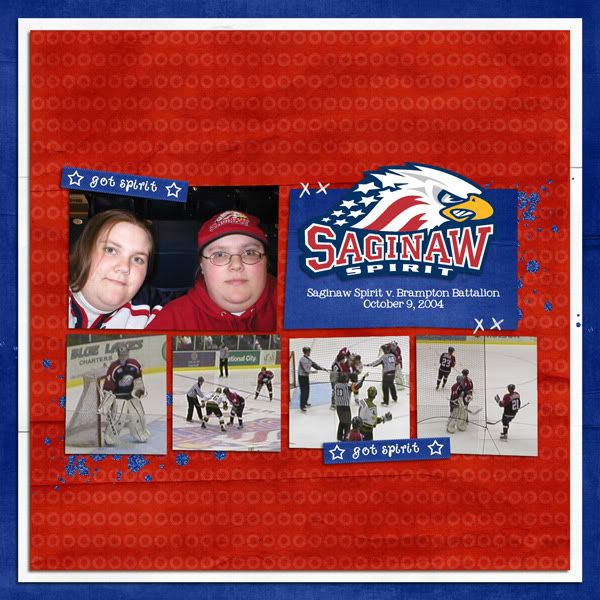 By Liz:


By Janine: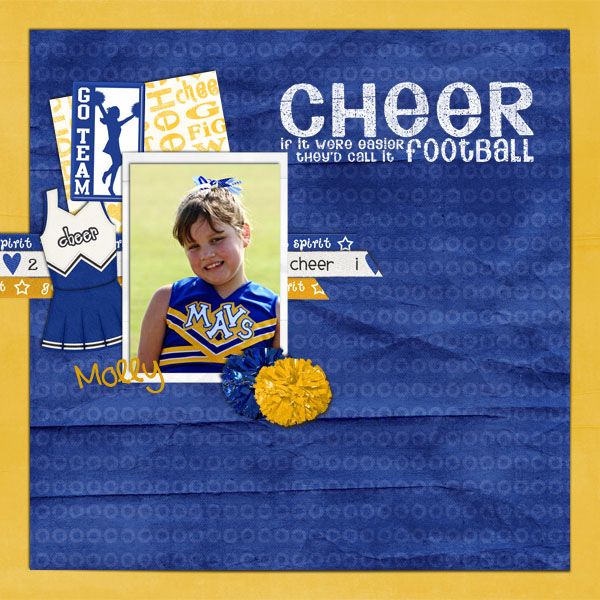 By Emilee:


Beautiful aren't they. And as you can see this kit can be used for more than just cheerleading. I hope you enjoy and I will be back next week with more sneaks and releases. Enjoy the weekend!