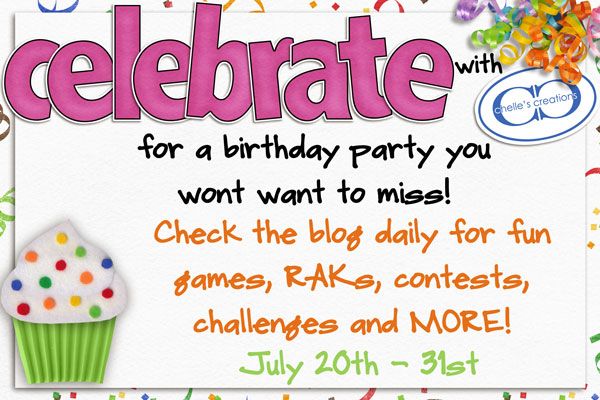 Hi it's Emma (hobbes130) here with the final birthday download! Have you all been enjoying the party. I hope you have stopped by everyday to collect all the awesome freebies that the CT have been posting for you. We sure have had a lot of fun celebrating Chelle's birthday and I have one last treat for you, a cute paper stack made with Celebrate (brite).
Did you enter the birthday template challenge? Today is the last day for entries so you still have time to enter but you need to be quick.
Click here
to find out what you need to do and to see what you can win!
Thanks for celebrating with us.
Emma
hobbes130