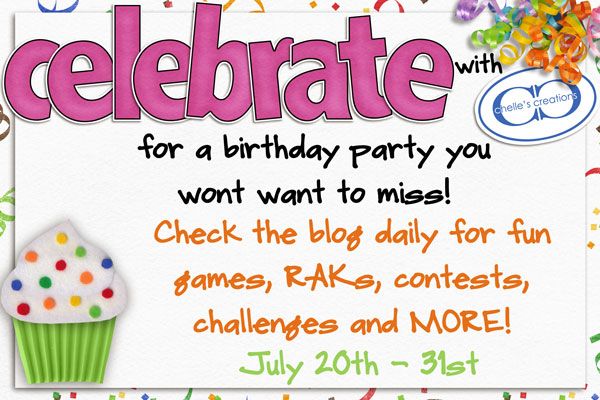 Hello Friends of Chelle!
It's merchi (aka Karen) here with another Birthday present...for you!
Last week I was able to bless someone with the Word Art from Chelle's golf kit "Hole in One".
This week, I want to bless someone else with "Coming Full Circle" take a look: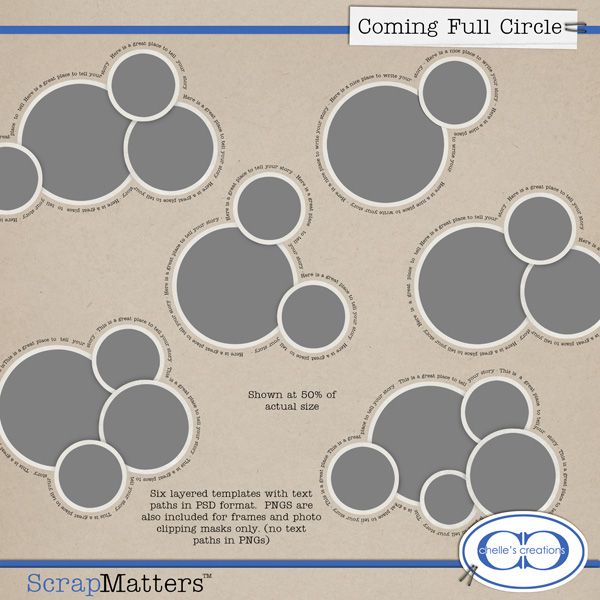 This is the full spread I created using these templates:
They are SO versatile...you can use them with or without the journaling and they are so FUN!
I created my LO with one of Chelle's birthday kits, Celebrate (brite) available at The Digichick until July 31 - get it before it's gone!
Here's the nitty-gritty...in order to win this fantabulous prize, you need to leave me a comment telling me your most favorite birthday memory ever! You can leave a comment here or over in the
DigiScrapAtticks Happy Place thread - here
. Here's the thing, you have only three days to do this. I will collect comments from July 27 - 29th, and announce (here and at DSA) my randomly chosen winner on Friday, July 30th.
Now, it is really, really early where I am...but I can tell you - you will want to come back in a few hours and check this blog again! Something super special is pulling in... *hint*
Just a couple more things...
Don't forget, Friday is the last day to submit a LO for Chelle's Super Fan Saturday - you get a FREE alpha just for submitting! And a chance to win more free stuffs! How cool is that - yeah, you don't want to miss it.
Get all the details here
.
AND there are only a few days left of this super fantabulous birthday bash, and when it is over, so is
Chelle's Birthday Sale
! You don't want to miss that either!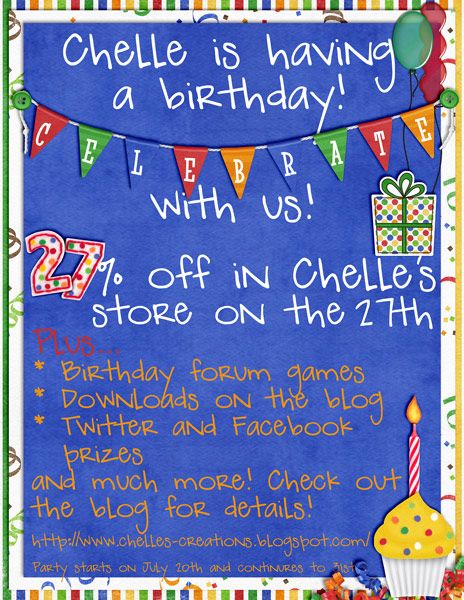 Have a super-de-duper day!